Sanctuary Employee Volunteering scheme has been supporting volunteer placements for our staff since 2013. Through the scheme, Sanctuary offers employees the chance to volunteer for up to two days per year in the communities we support, learning new skills in a unique setting.
If you are a charity and would like to recruit volunteers to help you with a short-term project, we are looking for employee volunteering partners (Placement Managers) to coordinate opportunities for our staff.
What you need to know
Our employees can volunteer for up to two days year. Opportunities should take place during normal working hours on a short-term basis.
We have employees in many locations across the country, with the greatest numbers in:
Banbury
Chester
Ely
Hull
Leeds
London
Paignton
Shiregreen, Sheffield
Worcester
Benefits of providing a placement
Having volunteers from Sanctuary can help you to realise your goals or complete a special project. Our dedicated staff have a wide variety of skills and hosting them can help you:
Enhance your business's reputation in the community

Develop customer confidence and aspirations

Enhance customer wellbeing

Improve indoor and outdoor spaces
What Placement Managers have said:
Sanctuary staff recently helped local charity, Worcester Snoezelen to produce a professional marketing video, to showcase the work of the charity and their facilities.
"We were absolutely thrilled to see the hard work and dedication the apprentices at Sanctuary Group had put in to making this film for us and the end result was fantastic. The film itself was great and everyone here at Worcester Snoezelen would like to say a massive thank you to those involved in the project."
Jane Roberts, Worcester Snoezelen's Chief Officer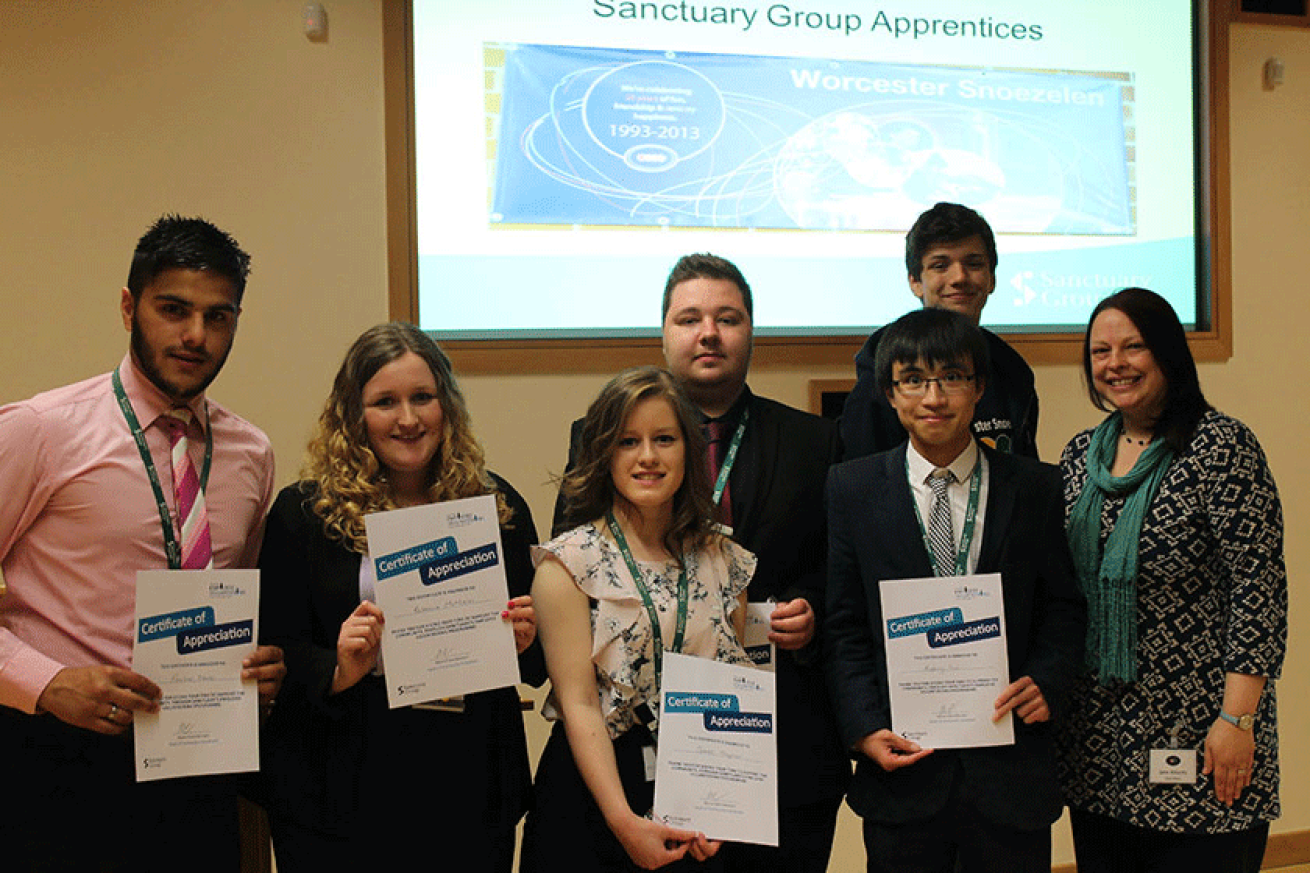 Get involved