22nd February 2022
Sanctuary Scotland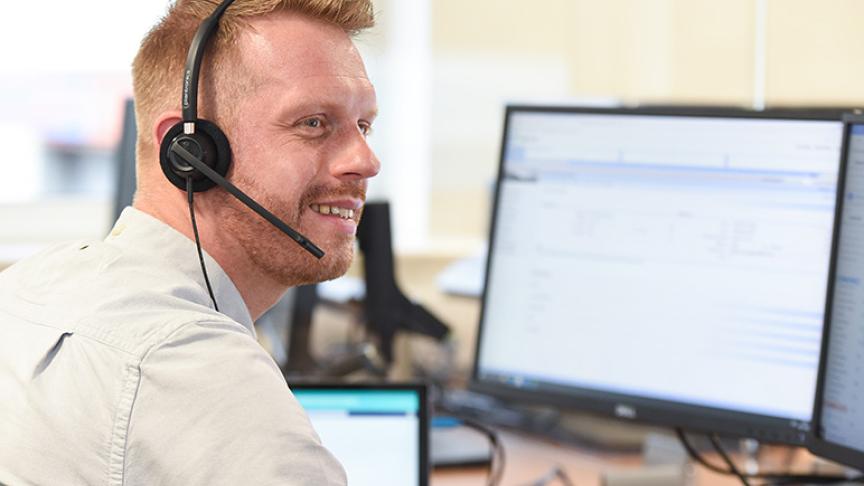 We are proud to have residents from different cultures and backgrounds – it's one of the reasons our organisation is so diverse.
If you do not speak English, or English is not your first language, there is no need for you to worry. Whether you are calling our customer service centre, speaking with your housing officer or one of our repair operatives visiting your home, we can give you the information you need in the language you prefer.
We have 24-hour access to translators as well as mobile device applications such as Google Translate to tell you about our services and to help you manage your home. Just tell us your preferred language when you contact us, and we will do the rest.
Polski
Nie mówisz po angielsku? Nie martw się
Jesteśmy dumni, że mamy mieszkańców z różnych kultur i środowisk – między innymi dlatego nasza organizacja jest tak zróżnicowana. Jeśli nie mówisz po angielsku lub angielski nie jest Twoim językiem ojczystym, nie martw się. Niezależnie od tego, czy dzwonisz do naszego centrum obsługi klienta, rozmawiasz z pracownikiem ds. mieszkaniowych, czy z jednym z naszych serwisantów odwiedzających Twój dom, możemy udzielić Ci potrzebnych informacji w preferowanym przez Ciebie języku.
Mamy całodobowy dostęp do tłumaczy, a także aplikacji na urządzenia mobilne, takich jak Tłumacz Google, których używamy w celu  poinformowania Cię o naszych usługach i  pomocy w zarządzaniu domem. Gdy się z nami skontaktujesz, podaj nam swój preferowany język, a my zajmiemy się resztą.
Nasza strona internetowa może być przetłumaczona na ponad 60 języków. Aby skorzystać z tej funkcji, przejdź do opcji "wybierz język" na dole strony.
Türk
İngilizce bilmiyor musun?  Bu konuda endişelenme
Farklı kültürlerden ve geçmişlerden sakinlere sahip olmaktan gurur duyuyoruz - organizasyonumuzun bu kadar çeşitli olmasının nedenlerinden biri de bu.
İngilizce bilmiyorsanız veya İngilizce ilk diliniz değilse endişelenmenize gerek yok. İster müşteri hizmetleri merkezimizi arıyor, ister konut görevlinizle konuşuyor, ister evinizi ziyaret eden tamircilerimizden biriyle konuşuyor olun, size ihtiyacınız olan bilgileri tercih ettiğiniz dilde sağlayabiliriz.
Hizmetlerimiz hakkında sizi bilgilendirmek ve evinizi yönetmenize yardımcı olmak için Google Çeviri gibi çevirmenlere ve mobil cihaz uygulamalarına 24 saat erişimimiz vardır. Bizimle iletişime geçtiğinizde, bize tercih ettiğiniz dili söyleyin, gerisini biz hallederiz.
Web sitemiz ayrıca 60'tan fazla dile çevrilebilir. Bu özelliği kullanmak için herhangi bir sayfanın altındaki 'Dil seç'e gidin.